My SciELO
Services on Demand
Journal
Article
Indicators
Cited by SciELO
Related links
Similars in SciELO
Share
---
On-line version ISSN 1608-8921
Gac Méd Espirit vol.20 no.1 Sancti Spíritus Jan.-Apr. 2018
Universidad de Ciencias Médicas. Sancti Spíritus
EDITORIAL
Doctor Justo Ortelio Pestana Lorenzo
Doctor Justo Ortelio Pestana Lorenzo
Ofelia María León CasanovaI, Eduardo Reytor SaavedraII.
I Clínica Estomatológica Provincial.Sancti Spíritus.Cuba.
II Dirección Municipal de salud.Sancti Spíritus.Cuba.

EDITORIAL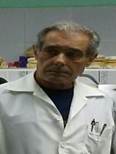 En la madrugada del miércoles 24 de enero de 2018 recibimos la triste noticia del fallecimiento del "profe Orte", como cariñosamente le llamábamos al Dr. Justo Ortelio Pestana Lorenzo; primer especialista en Ortodoncia en Sancti Spíritus. Es considerado el padre de esta especialidad en la provincia, por ser ejemplo de consagración al trabajo y profesar un gran cariño y respeto hacia sus compañeros y estudiantes. La última voluntad fue permanecer junto a nosotros, sus cenizas fueron esparcidas en un limonero que plantó en el patio de la institución. Al momento de su deceso ocupaba el cargo de Jefe del departamento Ortodoncia y Jefe del Grupo provincial de la especialidad en la provincia.
Ortelio, de procedencia campesina, nació el 28 de mayo de 1947 en Juan Benítez, municipio Jatibonico, provincia Sancti Spíritus. Inició sus estudios universitarios en la Facultad de Estomatología de la Universidad de La Habana en 1967, graduándose como Doctor en Estomatología en 1971. Cumplió su servicio social en la provincia Ciego de Ávila y en 1976 inició la especialidad de Ortodoncia en la Habana hasta culminar en 1979.
A su regreso trabajó en la Clínica municipal de Sancti Spíritus y participó en la fundación de la Clínica Estomatológica Docente Provincial en el año 1982; inicia la docencia de pregrado en la carrera Estomatología y la formación de especialistas en Ortodoncia, labores que mantuvo de manera continua hasta sus últimos días de vida.
Desde 1981 fue nombrado Jefe de grupo de la especialidad, responsabilidad que compartió como subdirector docente (1982-1985), director de la Clínica Provincial Estomatológica (1985-1989) y asesor provincial de Estomatología (1989-1994). Estas tareas las cumplió con éxito, junto a la docencia y la asistencia. Fue reconocido como cuadro destacado en cuatro ocasiones, recibió reconocimiento en 1995 por su trabajo ininterrumpido como cuadro en los servicios de la salud. Por su esfuerzo, consagración e incondicionalidad recibió el Premio Anual de la Salud en el año 2000 y se reconoce en 2006 por ser Fundador de la Docencia Médica Superior. Obtuvo reconocimientos sindicales como: Vanguardia municipal en los años 1980,1989 y 1995, vanguardia provincial en los años 1981, 1982, 1996,1997 y vanguardia nacional en 1998, 1999, 2001 y 2004. Fue miembro titular de la Sociedad Cubana de Estudios Ortodóncicos, participó en eventos científicos provinciales, nacionales e internacionales y publicó sus resultados en revistas nacionales.
Profesor de más de 30 cursos de posgrado, fue reconocido por el Consejo Provincial de Sociedades Científicas debido a su amplia participación en talleres y jornadas. Formó parte de numerosos tribunales de la carrera y la especialidad, tutor de varios trabajos de terminación. Por sus resultados en la docencia, asistencia, dirección e investigación integró el Comité de Honor de la Cátedra Honorífica y Multidisciplinaria Marcelino Weiss y Gramatges y fue merecedor en 2016 del Premio Académico a la Excelencia en Estomatología.
Se recordará en cada homenaje, pues no faltó su presencia con inspirados poemas o escritos alegóricos, también en la creación de ingeniosos aditamentos como la pinza porta-bracket o el resorte en M para la distalización de molares y en cada obra que precise de sabiduría, consagración y modestia.
La Estomatología cubana se viste de luto con su pérdida física.
Gracias Profe, por su legado y ejemplo.
Sus compañeros no lo olvidaremos.
EDITORIAL
In the early hours of Wednesday, January 24, 2018, we received the sad news of "Prof Orte"´s death, as we affectively called, Dr. Justo Ortelio Pestana Lorenzo; first specialist in Orthodontics in Sancti Spíritus. He is considered the father of this specialty in the province for being an example of consecration to work and professing great affection and respect towards his classmates and students. The last will was to stay with us, his ashes were scattered around a lemon tree that he planted in the courtyard of the institution. At the time of his death he was the Head of the Orthodontics Department and Head of the Provincial Specialty Group in the province.
Ortelio, from peasant origin, was born on May 28, 1947 in Juan Benítez, Jatibonico municipality, Sancti Spíritus province. He began his university studies in the Faculty of Stomatology of the University of Havana in 1967, graduating as Doctor in Stomatology in 1971. He fulfilled his social service in the province of Ciego de Ávila and in 1976 he started the specialty of Orthodontics in Havana until culminating in 1979.
On his return he worked at Sancti Spíritus Municipal Clinic and participated in the foundation of the Provincial Teaching Stomatology Clinic in 1982; he began teaching undergraduate in the Stomatology career and training the specialists in Orthodontics, work that he maintained continuously until his death.
Since 1981, he was appointed Head of the specialty group, a responsibility he shared as Vice principal of teaching (1982-1985), Head of the Stomatology Provincial Clinic (1985-1989), provincial stomatology advisor (1989-1994). All these tasks were fulfilled with success, together with teaching and assistance. He was recognized as an outstanding figure on four occasions and in 1995 as a cadre in health services for his uninterrupted work. For his effort, consecration and unconditionally he received the Annual Health Prize in 2000 and in 2006 he was recognized for being one of the founders of Higher Medical Education.
He obtained some labor union recognitions such as: Municipal vanguard in 1980, 1989 and 1995, provincial vanguard from 1981 to 1982, also from 1996 to 1997, national vanguard from 1998 to 1999, also in 2001 and 2004. He was a full member of the Cuban Society of Orthodontic Studies; he participated in provincial, national and international scientific events and published his results in national journals. Professor from more than 30 postgraduate courses, he was recognized by the Provincial Council of Scientific Societies due to his wide participation in workshops and conferences. He was part of numerous career and specialty courts, tutor of several final texts. For his results in teaching, assistance, direction and research, he was part of the Honor Committee of the Marcelino Weiss and Gramatges Honorific and Multidisciplinary Cathedra and in 2016 he was awarded with the Academic Award for Excellence in Stomatology. He will be remembered in each tribute; his presence was felt with inspired poems or allegorical writings, also with the creation of ingenious accessories such as the bracket-holder or the spring in M for molars distally and in each work that requires wisdom, consecration and modesty.
The Cuban Stomatology is in mourning with his physical loss. Thanks a lot Prof, for your legacy and example to all of us.
We will never forget you.
Recibido: 2018-02-11
Aprobado: 2018-03-21
Dra.Ofelia María León Casanova. Clínica Estomatológica Provincial. Sancti Spíritus. Cuba.